Hard work. Honesty. The value of a dollar.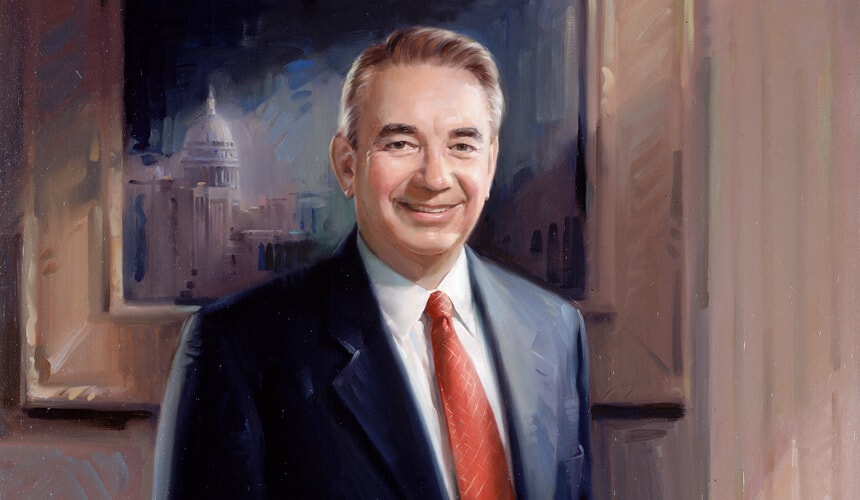 Those are the Wisconsin values Tommy Thompson learned growing up in Elroy, the second of four children born to a grocery store owner and a teacher. His first job – at the age of six – was polishing eggs at the grocery store and on the family farm he still operates today, learning first hand why those values matter. Those values are what drove Tommy to serve in the Wisconsin National Guard for six years and the U.S. Army Reserve for four more, and they laid the groundwork for the person Tommy became by helping form the conservative principles that shaped his personal and professional lives.
Tommy was an underdog to win the Republican nomination when he first ran for governor. Some in his party thought he was too conservative to win a statewide election due to his well-earned nickname "Dr. No" for thwarting government-expanding proposals pitched by Democrats when he served as Republican Minority Leader in the State Assembly. But Tommy proved the doubters wrong. He won the Republican nomination and then the general election, becoming Wisconsin's 42nd Governor. And Wisconsin hasn't been the same since.
The Reformer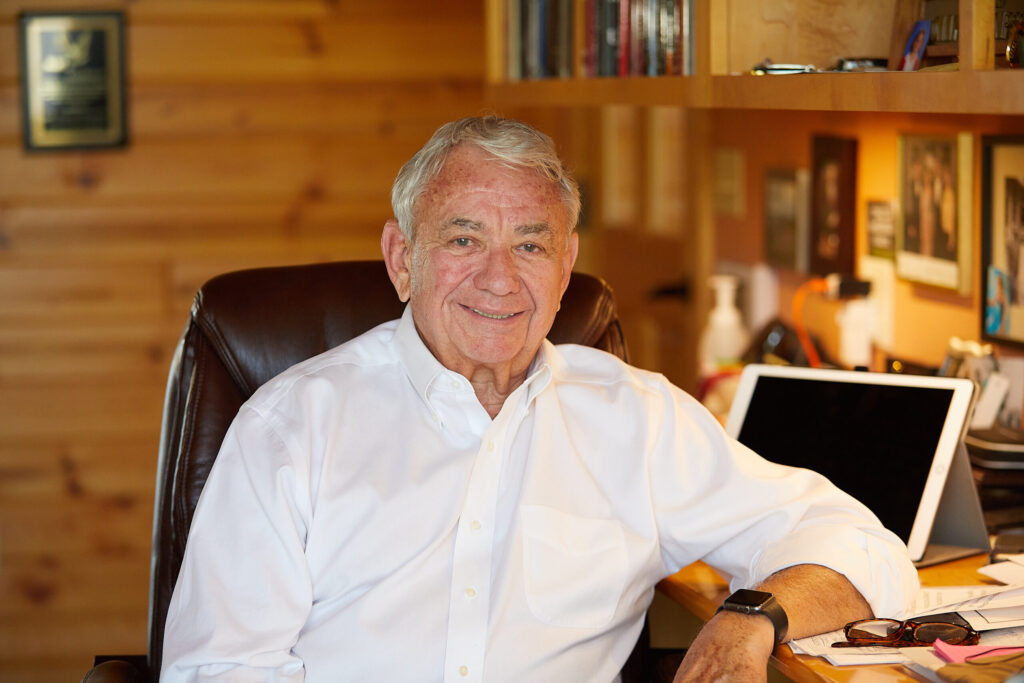 During his tenure as governor, Tommy's Elroy common sense brought great change to Wisconsin – and the entire nation. Tommy championed innovative, conservative reforms to solve some of the biggest problems facing the state: entrenched unemployment, entitlement spending and inadequate public education. Tommy ended welfare, dramatically cut taxes, reduced unemployment to record lows and instituted a first-of-its-kind School Choice program. His compelling leadership enabled these reforms to take hold despite working with a Democrat-controlled Legislature for much of his 14 years in office.
Tommy turned Wisconsin into America's laboratory of reform, and his innovative policies became landmark victories for conservatives in the state and across the entire country. His record is one of innovation, limited government, protection of life and liberty, and living within our means. They represent not just his conservative political philosophy but they encompass what he stands for and what he was taught at an early age.
After serving as President George W. Bush's Secretary of Health and Human Services, Tommy took his wealth of experience to the private sector, helping to create jobs and drive innovation in the healthcare industry.
The values and lessons learned working on the family farm in Elroy and in his father's grocery store still drive Tommy today. And Elroy still calls him back frequently. Tommy and his wife Sue Ann recently built a home in the Elroy area on the family farm, where they often spend time with their three children, Tommi, Kelli and Jason, and eight grandchildren.
RECORD
A sense of hopelessness hung over Wisconsin when Tommy first ran for governor. Jobs and businesses were leaving the state in droves while failed liberal economic and social policies trapped people in poverty. State government had become a roadblock to prosperity and innovation.
Tommy didn't run from problems…he took them on and solved them. He implemented free-market strategies to make government work for the people – not the other way around. He launched Wisconsin's economic turnaround by empowering small businesses and families by cutting taxes, regulations and red tape. And once he started cutting he didn't stop.
Job Creation
Tommy's pro-growth, tax-cut agenda created more than 740,000 new jobs during his tenure and led to the most prosperous era for the people of Wisconsin in history. His dedication to lower taxes and spending as well as aggressively seeking new employers led to this dramatic record of job growth. Tommy never rested in his quest for job expansion in Wisconsin.
When companies were looking for a location or reduced red tape, Tommy was always there to advocate for expansion. He promoted tourism, agriculture, financial services and our manufacturing industries. He restructured state government, creating a new Commerce Department dedicated to helping businesses grow.
Tax Cuts
$1.2 billion in cuts in 1999 through $339 million in permanent income tax rate cuts , additional property tax relief and $700 million in sales tax rebates .Tommy always believed Wisconsin would thrive if more money remained in the hands of our families and employers. So, year after year, Tommy reduced taxes while ensuring government performed its essential services. The overall tax burden in Wisconsin went down during Tommy's years as governor. He cut taxes 91 times, saving taxpayers $16 billion , including:
$1.2 billion in property tax cuts in 1995 – the largest tax cut in state history – without raising other general taxes. (Wisconsin is the only state in the nation to pull off such a feat.)
Cutting income tax rates three times.
Eliminating the inheritance tax in 1987.
Spending
The Legislature added spending to each of Tommy's budgets, and it was only through the frequent use of his veto pen that he was able to control state spending. In fact, Tommy used his veto pen a record 1,900 times to slash more than $287 million in spending . He never signed a budget in 14 years as governor without cutting spending with his veto pen.
Welfare Reform
Frustrated that generations of families were being locked in a welfare trap, Tommy embarked on welfare reform, long before it became a major national issue. Tommy understood that people were looking for a hand up, not a hand out.
Under Tommy's leadership, Wisconsin became the first state to end the Aid to Families with Dependent Children federal assistance program, replacing it with a more fiscally efficient program that created a pathway to jobs for thousands of Wisconsin residents eager to work.
As a result of Tommy's efforts, Wisconsin cut its welfare rolls by 93%, from 98,000 AFDC families when he assumed office to 6,720 W2 cash assistance families by the year 2000. Tommy's reform initiative eventually became the model for welfare reform in America.
Education Reform
Tommy pursued a landmark school choice program that empowered parents to determine which school their children would attend. In 1990, Tommy created the nation's first private school choice program . He later expanded the private school choice program to include religious schools – another national first for Wisconsin. This would be a decision that Tommy would have to defend all the way to the Supreme Court.
Wisconsin's groundbreaking school choice initiative served as a model for the entire nation, and states across America continue to implement the initiative Tommy started right here in Wisconsin.