In November, the focus is on late harvesting and frost protection. Sensitive potted plants have to go into winter quarters, the garden pond demands preparation for winter and the compost also requires attention. We have summarized the most important gardening tips for November for you.
Clear the vegetable beds
Once you've harvested your vegetable beds, the next thing to do is clean up. Roots of late bush beans and spinach may remain in the soil. They serve as food for soil organisms and contribute to a fine-textured soil as they decompose.
Cabbage stalks, on the other hand, must be removed to prevent infestation and the spread of cabbage disease cabbage hernia. At the same time, cut off the asparagus weeds around the middle of the month and dispose of them in the organic waste garbage can, for example.
Autumn harvest for spinach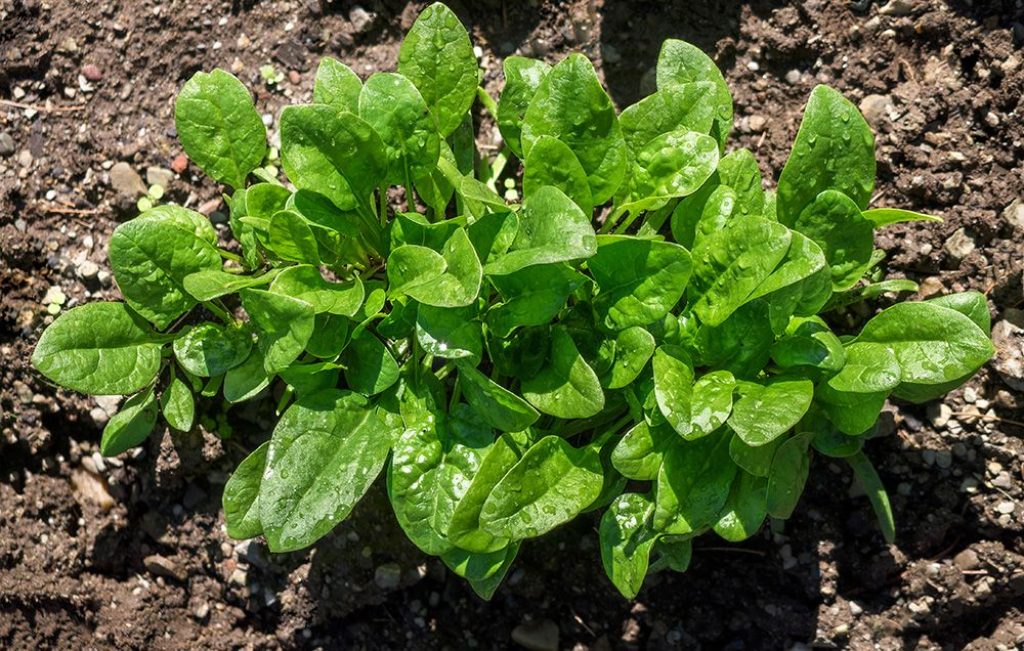 The sowing date determines the harvest date for spinach. If you have sowed the vegetable seeds in August, the green vegetable is ready for harvest between October and November. Pick the leaves in the early afternoon and choose a sunny day to avoid nitrate storage.
By the way, some organic cultivars and late varieties defy the cold winter months. They overwinter on the bed and withstand both sub-zero temperatures and snow. Mild days, on the contrary, they use for their growth and therefore ripen until the next spring.
Autumn harvest and frost protection for Chinese cabbage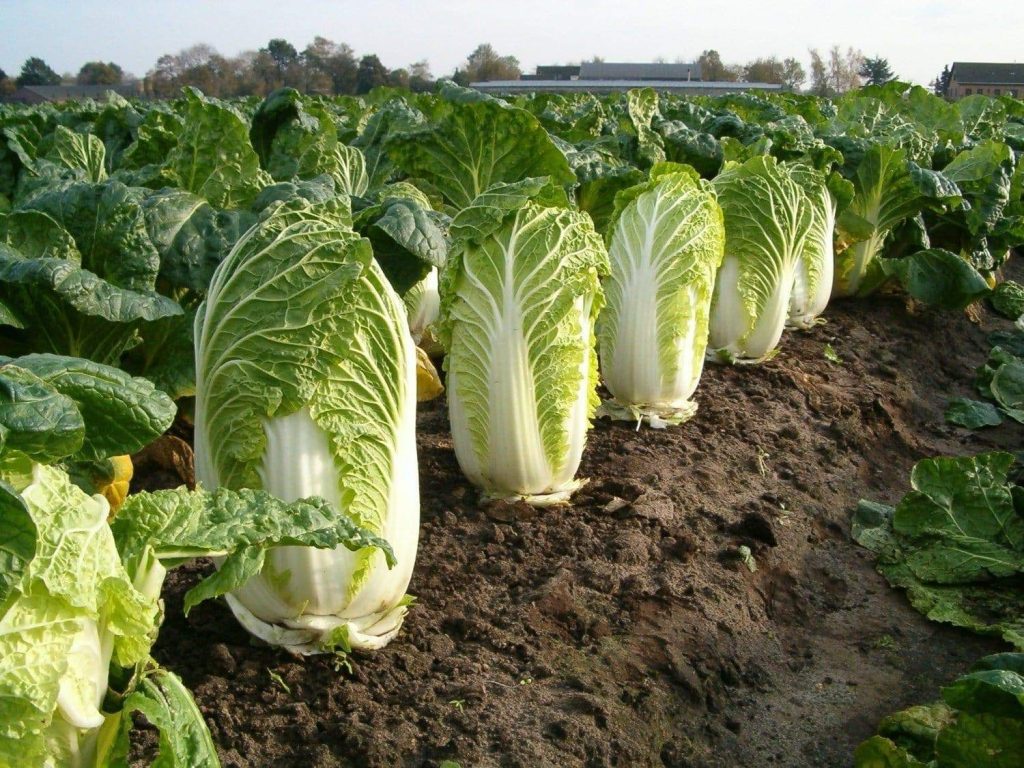 Chinese cabbage is considered a fast-growing vegetable: just eight weeks pass between planting and harvest. If you have planted the seedlings in the bed in late summer, you can already harvest thick cabbages at the beginning of November.
However, the quick cabbage shows a much higher sensitivity to frost than other types of cabbage. It therefore requires generous frost protection, which you can implement with a double layer of garden fleece, for example. As soon as temperatures drop into the minus range, cover your bed with fleece and harvest your Chinese cabbage within the next three weeks.
Mulch late root vegetables
Late root vegetables will thank you for frost protection. A thick layer of mulch consisting of straw and mature compost is already sufficient. Mulch your vegetable bed generously, but only high enough to leave about two-thirds of the vegetable leaves visible. The protective layer preserves the quality and flavor of your vegetable plants and stimulates the roots to grow easily on mild days.
If you garden in mild locations, you can even leave root parsley and cold-hardy carrots in the garden bed under the mulch layer until next March. While parsnips and salsify don't need cold protection, you should still cover the bed. The protective layer will keep the soil open, so you won't have to take a break from harvesting even if the frost persists.
Winter quarters for sensitive potted plants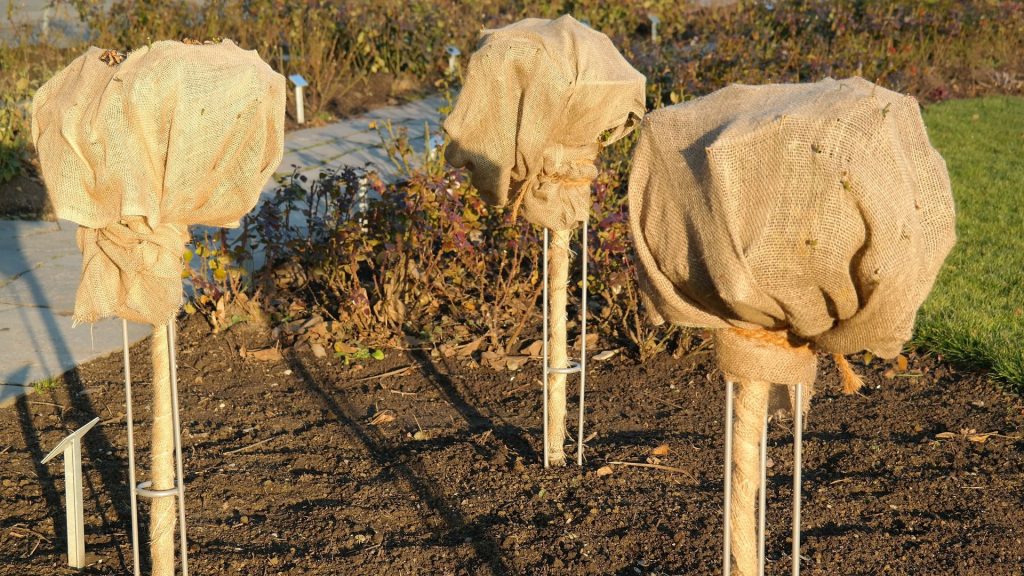 Most tub plants want to survive the winter frost-free. Especially geraniums, oleanders, olive trees, decorative lilies and citrus fruits therefore thank you for a mild winter quarter.
Already from early autumn, the plant does not require further fertilization and will be pleased to prune the shoots before wintering. Before the first night frost, you should then move the plants to the winter quarters.
A bright, cool room, which provides temperatures between five and ten degrees Celsius, is ideal for overwintering for most plants. However, in addition to conservatories, greenhouses and garages, a place in the stairwell, basement window or attic is also suitable.
Autumn compost care
In November, not only vegetable beds and potted plants demand attention, but also compost piles. By turning your compost now, you further stimulate rotting in low temperatures. Insulation from the cold is also provided by a straw cover combined with foil, which also prevents soaking with rainwater.
To protect the sides of your compost bin from the cold, you can also use reed mats that do not impede air exchange. If you are working with multiple compost bins, freed-up bins will also provide space for a new compost made from fall waste. To speed up decomposition, it is advisable to mix in some compost that is already half decomposed.
Prepare kiwis and apples for winter storage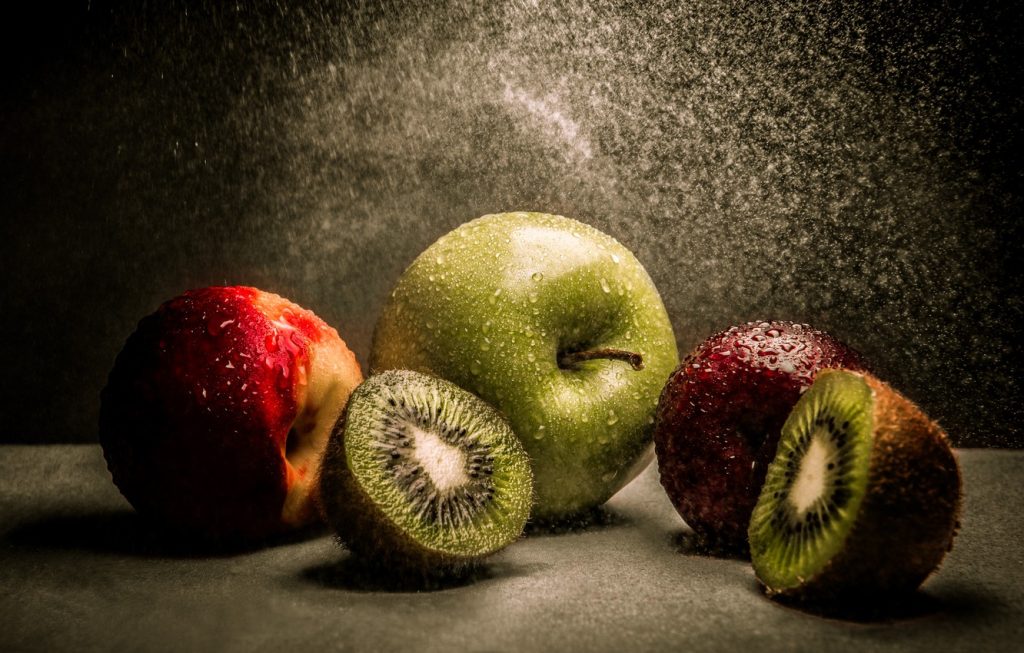 In November, some varieties of kiwifruit and apples not only await your harvest, but also require winter storage during the cold months. To do this, leave large-fruited kiwis on their vines until the first sub-zero temperatures. Cut off the fruit as soon as temperatures drop below zero degrees Celsius. In a cool room at 12 to 14 degrees Celsius, the fruit will ripen within three to four weeks and become both soft and aromatic.
On the other hand, pick late-ripening apple varieties when they are ripe on the tree. The fruits ripen within a few weeks and only develop their aroma during this time. A humid, cool storage room with temperatures between two and four degrees Celsius allows optimal storage, which keeps the fruit crisp and firm until next spring.
To avoid pressure marks, so-called fruit crates are particularly suitable. These shelves have flat, pull-out fruit boxes on which you spread the fruit. If the apples do not touch each other, you can also avoid the transmission of diseases and storage rot. However, still check the fruit every one or two weeks and sort out diseased or rotten apples directly.
Lime fruit trees
The trunks of young trees are more sensitive and tend to develop stress cracks when temperatures fluctuate sharply. These occur mainly when the winter sun causes the bark to heat up on one side, alternating with frosts.
To prevent stress cracks, paint the smooth bark of your young fruit trees with a special lime paint. The white lime paint can be found in almost any specialty store and will provide your orchard with effective protection during the cold winter months.
Prune back elderberry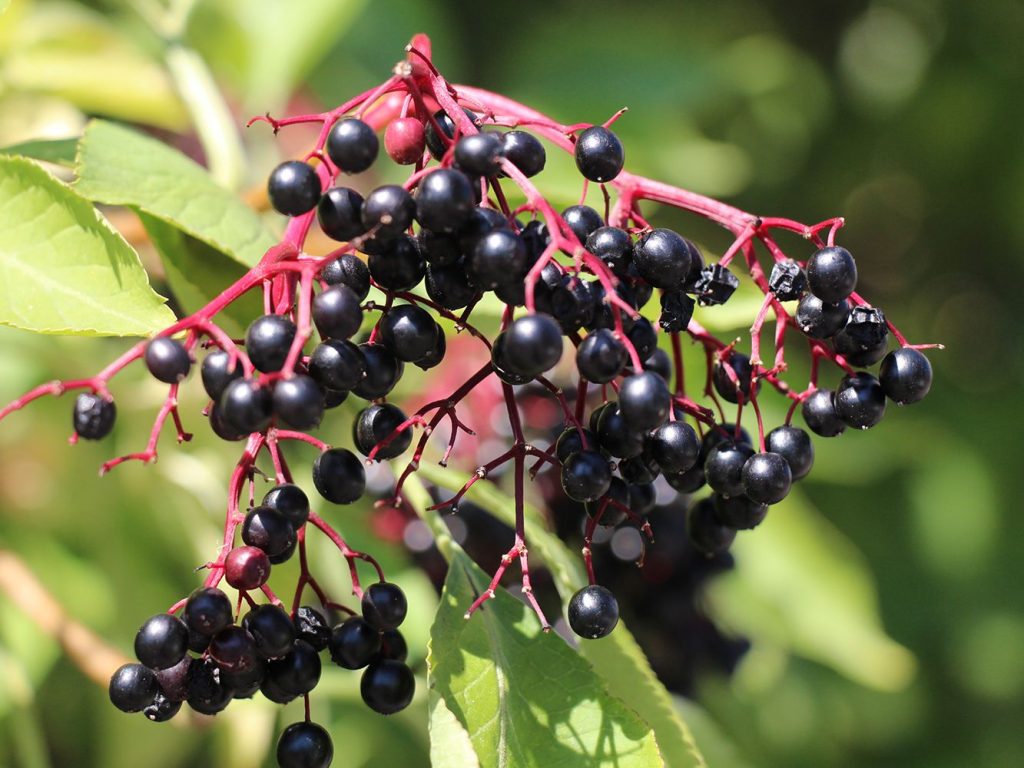 If you want to maintain a bountiful harvest next year, you should vigorously thin out elderberry bushes in November. The maintenance pruning stimulates new shoots next spring and favors the formation of particularly large fruit umbels.
Leave a maximum of ten strong young shoots on each bush and remove all perennial shoots. Next year, your elderberry will bear fruit on this year's shoots, which will in turn be replaced by newly regrown canes the following year.
In elderberry shrubs, the first generation of fruit on a branch is shown to be the best. Although the harvested branches also produce elderberries in the following years, these turn out to be much smaller and less juicy. Thinning pruning is therefore considered a proven method to encourage the elderberry bush to produce larger and juicier berries.
Cut down old and diseased trees
If there is an old, diseased or wind-thrown tree in your garden, November is the ideal time to part with this woody plant. However, you should only reach for the saw yourself if the tree turns out to be small and cannot cause any damage when it falls.
For large and not free-standing trees, on the other hand, it is advisable to hire a professional to do the felling and know how to assess potential dangers in advance. If you would like to keep a part of the former tree, a piece of the trunk can be used decoratively. As a location for a bird feeder or overgrown with a clematis, for example, you can create beautiful eye-catchers.
Replant robust hedges and shrubs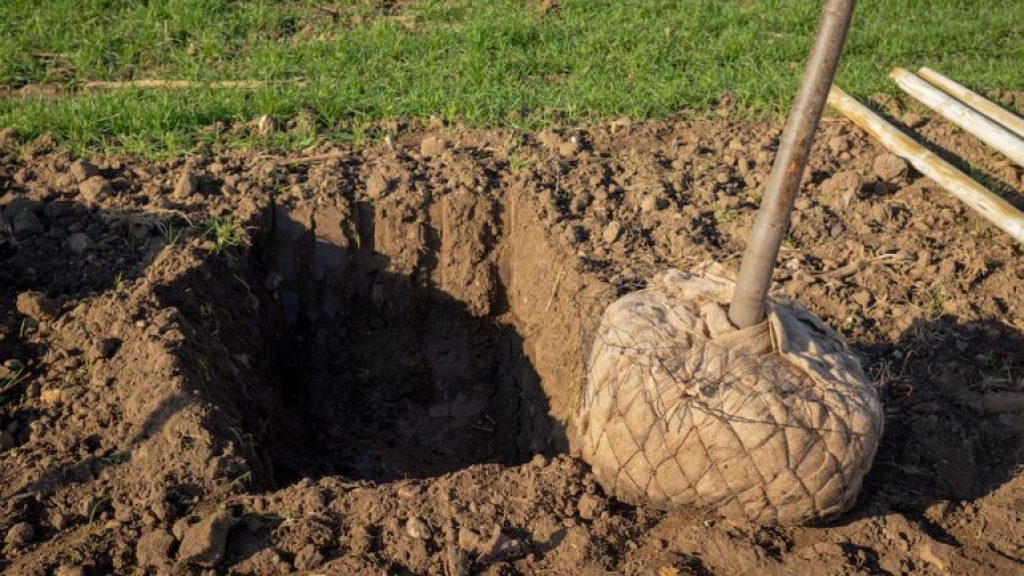 The garden month of November not only holds the task of tidying up, but also offers space for new plantings. Ballarded, bare-root and robust ornamental shrubs such as scented jasmine or forsythia will grow before winter sets in and then begin the new season with a head start on growth. You should postpone the planting of frost-sensitive and evergreen shrubs such as hibiscus, rhododendron or marigold until next spring.
Use autumn leaves for frost protection and compost
Fallen leaves can be left on shade beds beneath shrubs and trees. Because of their natural habitat, shade-tolerant groundcovers and shade perennials are accustomed to an autumn foliage buildup and appreciate it as frost and cold protection.
Lawns and classic bedding perennials, on the other hand, do not tolerate the foliage layer. It robs the plants of light and can cause rot in wet weather. It is therefore worthwhile to rake up the leaves here. Afterwards, the leaves can be spread on vegetable and shade beds or used as enrichment for the compost.
Winterize your garden pond
If a garden pond adorns your garden, you should winterize it in November. To maintain gas exchange even when the ice cover is closed, reed bundles are recommended. Depending on the size of the pond, let them hang in the water at one or more points so that the stalks can act as a kind of windpipe for the garden pond.
Also, some aquatic plants that grace the garden pond in the summer are native to tropical regions and are therefore not frost hardy. To avoid dying off during the winter months, you should relocate heat-loving specimens to winter quarters.
Shellflower, water fern and water hyacinth, for example, feel at home in the winter garden. In a mini pond or water dish, they will thrive during the winter while providing an attractive eye-catcher.